Infuse hiring into your service
Solve the hiring challenges PEO & ASO clients face by adding HR technology to your services. Offer the recruiting solution you and your clients will love.
Find shared success when your clients are growing
Add recruiting software as an add-on to your offering and watch sales potential grow as your clients' businesses do.
Add value and retain your competitive edge
Better serve the full HR function by embedding our advanced recruiting solution into your service offering.
Experience expert, dedicated support
Rest easy knowing you and your clients are in good hands with the experienced, friendly applicant tracking experts on our team.
Proud Associate Members of NAPEO
Providing integrated recruiting solutions for HR Service Providers.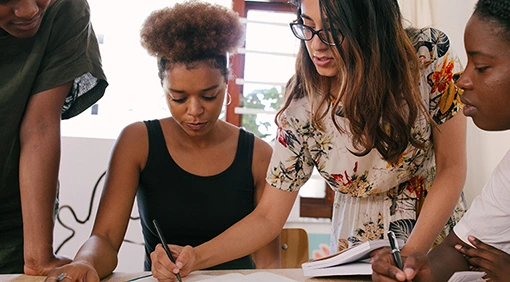 How a PEO Can Help Small Businesses Attract & Retain Talent
Recruiting and retaining are tricky, but fortunately, PEOs have a variety of techniques at their disposal. The most successful ones leverage recruiting technology.
The Economics of an Integrated Applicant Tracking System
Expand your service offering with private label recruiting software